Beck Automation opens new representation office
Beck Automation AG proudly announces the official start of its new sales and service location for the UK & Ireland. The key advantages for the customers and partners, is naturally to have a fast response time, reduced expenditures on service interventions as well as bringing a new dimension to the local market. This results in new opportunities.
Jim Ward Regional Sales + Service UK & Ireland
Beck Automation AG has always held a high regard to the importance of being closer to the customer and his culture. Understanding each market, its rules & regulations underlines the need for flexibility and innovation. Through the new sales and service location in Oakham, the UK the company is now committed to waving the local flag!
Beck Automation AG welcomes a new partner Jim Ward. Jim has been working in the plastics industry since 1996. Most of his working career he was a timed served engineer with over 20 years experience within IML and with Beck Automation Systems. As of January 1st 2019, Jim became the first point of contact for Beck Automation customers in the UK & Ireland on all sales and service related matters.
Beck Automation AG is convinced it can offer more value to its customers with this local sales and service support.
About Beck Automation AG
Beck Automation AG based in Oberengstringen, Switzerland, is one of the leading manufacturers worldwide of automated solutions for IML labelling (in-mould labelling) for injection moulding applications. As a trendsetter, pioneer and "hidden champion", Beck Automation's core business is the decoration and labelling of lids, tubs, trays and buckets for a wide range of both food and non-food applications.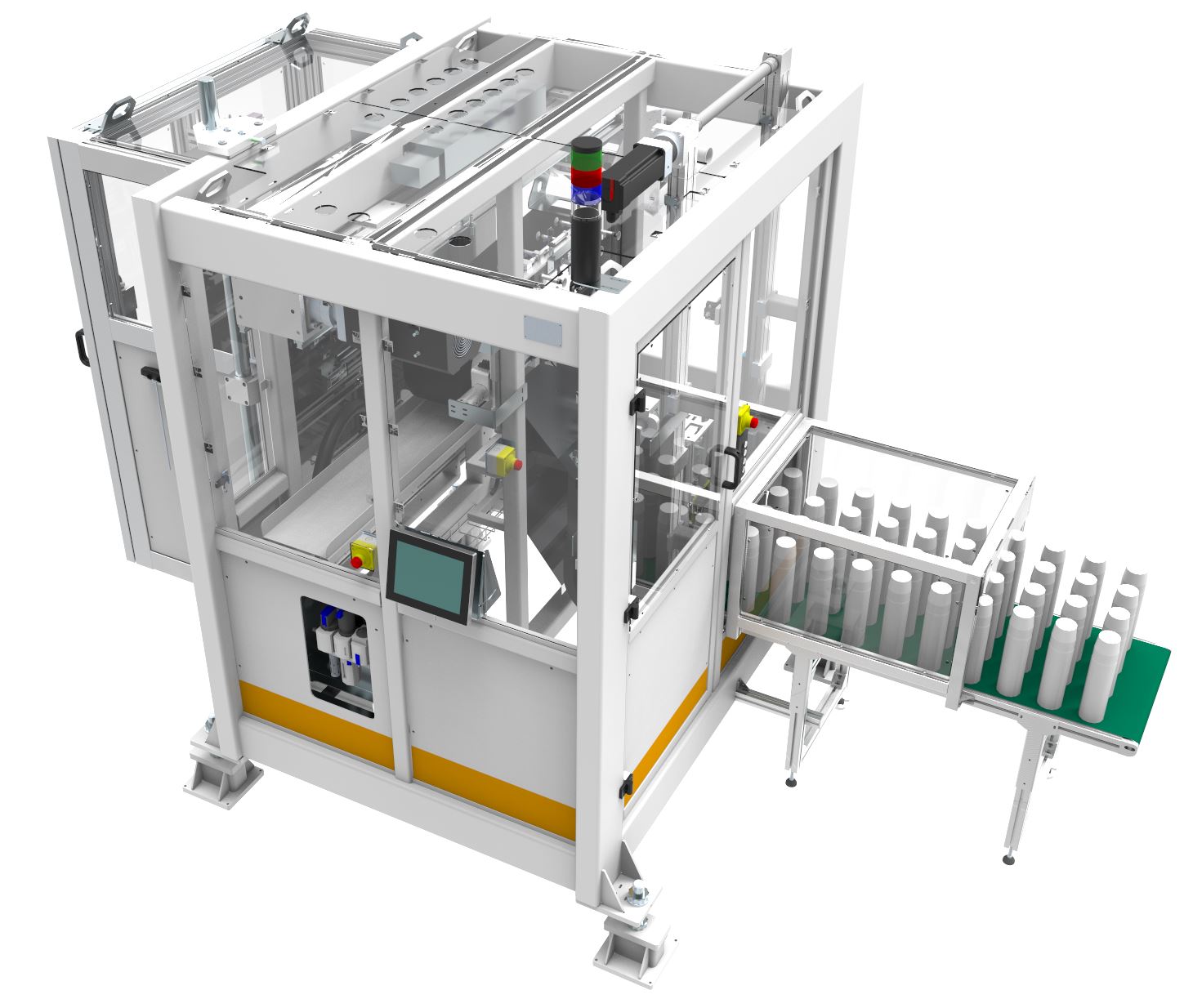 IML system from Beck-Automation
With a strong approach to demanding customer-specific requirements, Beck Automation creates highly reliable and cost-effective IML robotic systems, which are in use around the world. Systematically focussing on the IML area of application, guarantees users the very best technology in terms of quality, profitability, effectiveness and longevity. The level of process design and the quality of the labels are significant factors for process reliability, reproducibility, part quality and cost-effectiveness. A high-quality automation system, which is equally impressive in terms of availability, process reliability, stability and longevity, is crucial for the return on investment and the level of added value. Building and maintaining long-term relationships with market partners through future-oriented, predictable company policy determines the management approach of what is still a family-run company, now in its second and third generation; this strategy secures the jobs of dedicated and experienced staff. In the interests of all partners, customers and employees, the preservation of traditional structures, an established network of partners and far-sighted adaptation to change form the basis for the company's continuous development and inspiration.
Beck Automation, established in 1934, celebrated its 80th anniversary in 2014. More than 700 reference plant underline the global significance of the company. In 2017 the company Robobeck was founded in Braga / Portugal. The new standardised BASIC IML system will be exclusively assembled there under Swiss management. Some 50 automated systems are produced each year at the Swiss headquarters in Oberengstringen near Zurich. Beck Automation generated sales of CHF13m in 2017 with 55 employees.
Pictures source: Beck Automation AG