Strengthening of the WITTMANN sales team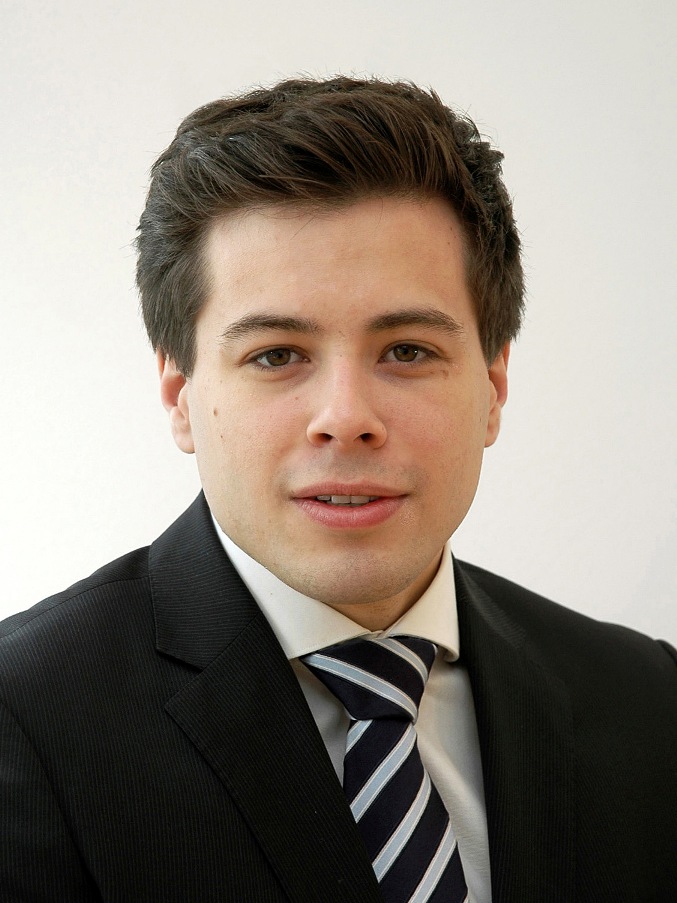 Lukas Mako
2017 has been – and still is – a very successful year for the WITTMANN Group. Not only that the robot production at the Vienna headquarter has undergone a considerable expansion, also many new products have been presented in the field of automation. To be able to cope with the still growing demand for WITTMANN robots, the Austrian Robot Sales Department now has been extended once more.
Since the beginning of September 2017, Lukas Mako is contributing to the Austrian Robots Sales Department, being in charge of the automation market in Austria's east and central regions. Thus, not only Vienna, Lower Austria, and Burgenland are among his sales region, but also Upper Austria, Styria, and Carinthia.
With Lukas Mako, WITTMANN has succeeded in alluring an exceedingly experienced sales staff member. In the course of his career – especially as a distributor of electronic components – he succeeded in widely socializing with decision makers in the plastics processing industry. His academic studies of Mechatronics and Automation Engineering clearly qualify Lukas Mako for the counseling of customers that operate technically demanding applications, and thus come up with challenging questions.
The robot customers that are based in the western parts of Austria, will be furthermore served by Christian Kainrath for the future. "Just in the course of the past few years it became apparent repeatedly that the Austrian automation market is demanding fully developed and customized solutions. A demand that WITTMANN has always met showing great commitment – as it is today. I am very glad to welcome Lukas Mako to the team, a collaborator that is looking forward to this challenge with great pleasure", says Martin Stammhammer, International Sales Manager Robots and Automation Systems of the WITTMANN Group.
About WITTMANN Group
The WITTMANN Group is a worldwide leader in the manufacturing of injection molding machines, robots and peripheral equipment for the plastics industry. Headquartered in Vienna/Austria, the WITTMANN Group consists of two main divisions, WITTMANN BATTENFELD and WITTMANN, which operate 8 production facilities in 5 countries, including 33 direct subsidiary offices located in all major plastics markets around the world.
WITTMANN BATTENFELD focuses on the independent market growth in the manufacturing of state-of-the-art injection molding machines and process technology, providing a modern and comprehensive range of machinery in a modular design that meets the actual and future requirements of the plastic injection molding market.
WITTMANN's product range includes robots and automation systems, material handling systems, dryers, gravimetric and volumetric blenders, granulators, mold temperature controllers and chillers. With this comprehensive range of peripheral equipment, WITTMANN can provide plastics processors with solutions that cover all production requirements, ranging from autonomous work cells to integrated plant-wide systems.
The syndication of the WITTMANN Group has led to connectivity between all product lines, providing the advantage plastics processors have been looking for in terms of a seamless integration of injection molding machines, automation and auxiliary equipment – all occurring at a progressive rate.